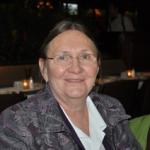 Farm Midwifery Center 1971
Over 1000 births
Co-founder, director, instructor and preceptor for the South Florida School of Midwifery
Licensed by the State of Florida Department of Health 1982
Licensed as a CPM in 1995
Midwifery Education and Advocacy Co-coordinator for Midwives' Alliance of North America
Director of the Applications for the North American Registry of Midwives (NARM)
Treasurer for the North American Registry of Midwives (NARM)
Carol was an LPN when she joined The Farm Community in the early 1970's and began attending births. She wrote and lobbied for the CPM law in Tennessee, which passed in 2000. Carol is a committee chair for MANA (the Midwives Alliance of North America) and represents the profession of midwifery on the Governing Council of the American Public Health Association. Carol is Committee Chair for APHA's Maternal Child Health Section for Innovations in Maternity Health Services, which holds the space for normal births. In addition to births at The farm Community, Carol also serves as a midwife for the Amish community near her home.
Read Carol's story, excerpted from the book Spiritual Midwifery.